227 runners, 64 walkers, 16 kids dashing,
75 volunteers, 22 sponsors,
Boy Scout Troop 13, vendors,
and spectators galore
equals 1
Awesome Event!
Thank you to everyone involved!
Specialty
Sponsors
We are currently looking tent, awards, water, snack, venue & porta potty sponsors.  For more information contact darlener@lazarushouse.net or check out our sponsor levels by downloading the Sponsor form here.
More Great Vendors & Supporters!
Pillow of Health                        
St. Charles Podiatry
The Speed School                   Aldi Inc. Corporate

Photos provided by
Shannon and Bill Burke
Thank you!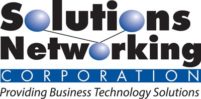 214 Walnut Street
St. Charles, IL 60174
Main Number & Emergency Shelter: 630.587.2144
Center for Transitional Living: 630.485.5143
Outreach/Rental Assistance: 630.587.5872