"Lazarus House is a sterling model of community-based support for meeting the wide range of housing and
supportive service needs of the homeless."
— Mark VanKerkhoff, Director, Kane
County Development & Community Services Department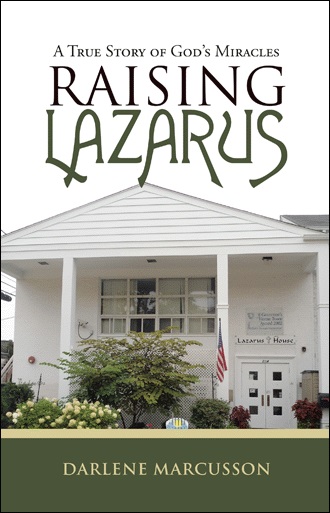 Lazarus House founder, Darlene Marcusson, is now an author!
God had been haunting and hunting me for months. "Something's coming, be ready." RAISING LAZARUS is a true story of what that "something" was. It's a story of God's miraculous love and power. It's filled with surprises and delights and proves that nothing is too hard for God. Be one of the first to read Darlene's book about the genesis of Lazarus House and her journey to its creation. Order online, buy your copy at Townhouse Books in St. Charles, IL or call Lazarus House directly at 630-587-2144 to get your copy today. 214 Walnut Street
St. Charles, IL 60174
Main Number & Emergency Shelter: 630.587.2144
Center for Transitional Living: 630.485.5143
Outreach/Rental Assistance: 630.587.5872